Welcome to the 20 essential items every Beagle owner should own.
I've created the list for everything from GPS trackers to what is the best shampoo for your Beagle.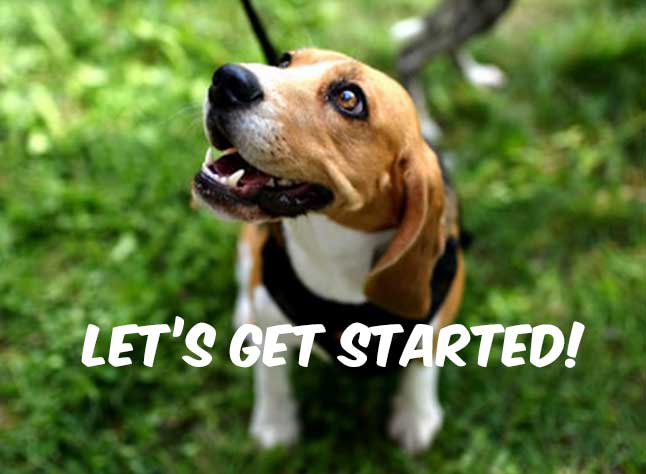 1. GPS Tracker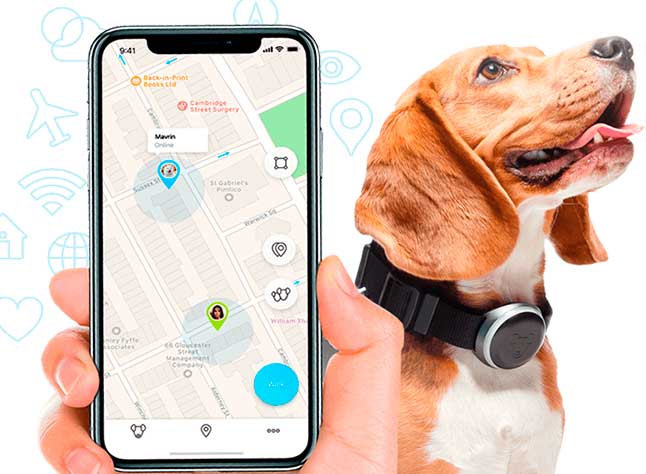 Losing your beloved Beagle can be heartbreaking. I've seen too many lost dog posters to know this happens too often.
These devices are amazing, and for as little of $50 a GPS tracker will give you peace of mind.
A GPS tracker will let you know instantly the exact location where your dog.
2. First Aid (Essentials)
Your Beagle is going to get into lots of scrapes. They are hounds and will run, dig & jump, and this can lead to small scratches and wounds.
For only a few dollars you can be prepared for any issue. A First Aid kit for your dog will be a life saver should he/she get into any scrapes.
3. Immune Booster
Taking care of your dog's immune system will keep your dog's health in top condition. Although Beagle's are generally a healthy breed, boosting their immune system is a good idea to guard against any problems.
4. Toothpaste & Dental Chews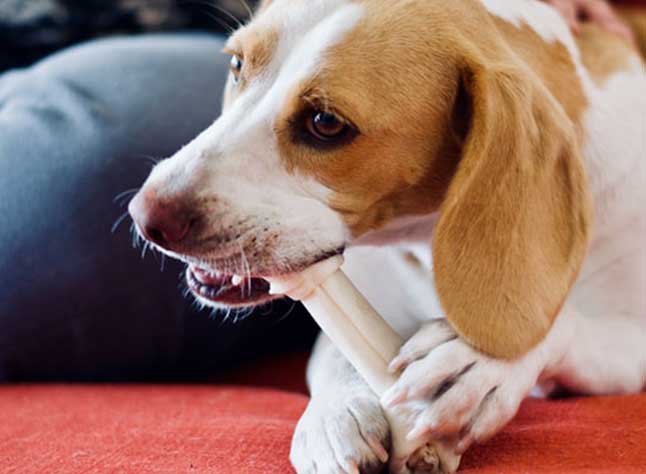 Just like humans it's important to keep your Beagle's mouth hygiene at it's best. To do this brushing their teeth every couple of weeks will ensure they have good oral health.
Brushing teeth combined with dental chews will avoid any problems in the future. This also stops bad breath.
5. Covers For Furniture & Blankets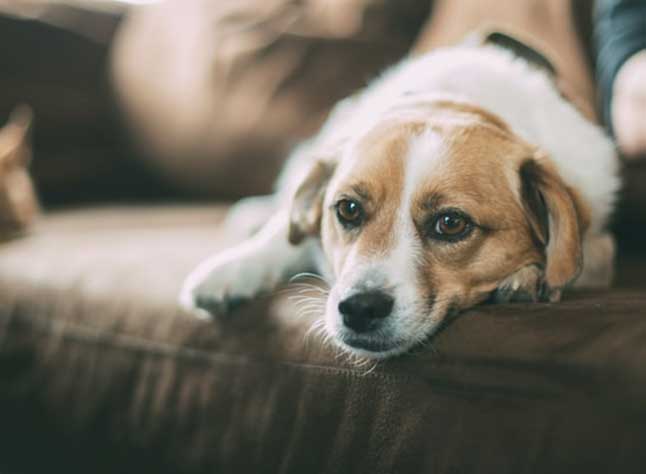 One thing you can't avoid is your Beagle climbing over your furniture, and the problems this can cause in your home or when visiting family and friends.
A couch cover will help avoid hairs and smells penetrating the furniture. These removable covers are ideal as they repel liquids, and have a super soft suede feel.
6. Car Seat Covers
Following on from the furniture covers it's important not to forget your car, truck or SUV.
To combat those odours and hair filling your vehicle you need to consider seat covers.
These seat covers will also keep your car in great condition, especially if you want to sell it the future.
Trying to sell your vehicle smelling of dog and full of hairs isn't going to get you the best price!
When taking out your family and friends, it's not a problem just fold up the cover and throw it in the back.
7. Pillow beds & Crate Mats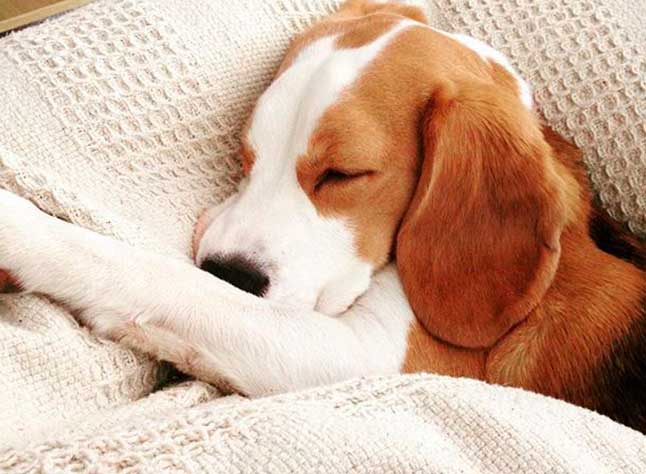 Pillow beds are a great idea for when you are travelling with your Beagle. They will help ease your dogs anxiety.
Having their own pillow bed when visiting friends or going on vacation, will comfort your dog, and let him know he /she has a safe place to sleep.
Your Beagle will also love having a Crate Mat when spending time in their crate, they provide comfort and the best mats are quilted to prevent any accidents your pup or older dog may have.
The best ones are anti-slip making them secure inside the crate. They come in variable sizes and are machine washable and easy to store.
8. Travel Bowls
If you plan to go on vacation, or a day trip or visit friends and family, travel bowls should also be an essential buy.
They are durable, food grade silicone, BFA Free, and come in various sizes and colors, and collapsible. They are also dishwasher safe, and can be secured to a travel crate.
They are that versatile, that humans can also use them to eat from!
9. Raincoats & Jackets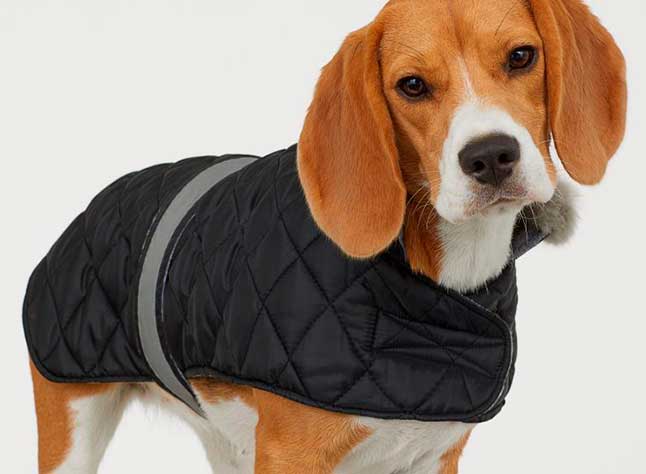 You cannot always rely on the weather to be dry and sunny, and as I wouldn't go out on a rainy cold day without a jacket, it's only fair to protect your dog with the same.
Beagles don't have a woolly coat so they will feel the wet and cold. There are some warm and fashionable coats and ponchos available in all different sizes and styles online.
10. Dog ID Tags
NO dog should leave home without one! A must for any dog, and something I have for Woody my Beagle. For those times your dog wanders off. A personal dog tag is essential and for only a few dollars.
11. A Spare Leash
This is a must have, and not everyone would think that it's essential. All leashes can break or get lost, and you don't want to be in that position, when your dog is wanting to go for a walk.
Always a good idea to have one in the back of the car, just in case!
12. Non-Pull Harness
A comfortable harness is a modern version of the leash and for a Beagle can be a better alternative to the leash. Beagles like to pull on the leash. A Non-Pull Harness will let your dog move freely and not get all tied up.
13. Beagle Training Books
Just teaching your dog some basic skills is going to make your life easier. Training books are a great way to teach your dog some basic skills the correct way.
14. Have some fun with a Laser Pointer
This smart device is a great to help with training and just to have some fun with your dog. Woody loves to play with this toy, and it's great fun for both of us, and all for less than $10
15. Nail Clippers & Trimmers for grooming
Keeping your dog's nails groomed regularly is essential in looking after their health. These nail clippers are recommended by animal trainers, veterinarians, professional pet groomers for safe grooming.
16. Dog Shampoo
Like for humans their are many types of shampoo for dogs. It's important you use the right type of shampoo for your dog. You need to be careful as some brands can irritate your dogs skin.
I've listed what I consider the best shampoos available
Wahl Odor Control Shampoo and has been on the market for over 50 years. This inexpensive shampoo is one of the best you can buy for your dog. It is pH balanced, alcohol free, paraben free, PEG-80 free, and is deep cleaning and deodorizing and also conditions your dog's coat. The brand is used by professionals.
If your dog is always getting into a mess, this shampoo is ideal. It has all the same qualities as the first shampoo with an added brightening formula, to bring your dog's coat back to life.
This lavender and chamomile scented shampoo is ideal for calming your dog. It contains a moisturizer, and comes highly recommended by professionals.
Check out the best dog shampoo on Amazon
17. Toys
Every dog needs a toy, and their are 100's to choose from! Some dogs like to play with a ball, or a chew toy. Some like an interactive toy or simply some rope to play with.
Toys are invaluable in keeping your dog happy and will help him exercize, and more importantly use up all that excess energy.
18. Treats & Chews
Dog's like humans love treats. They can be used to help with training your dog, or just to treat them for good behavior. There are lots of healthy treats on the market, but it's always best to choose the healthy option for your dog.
Take a look at some of the best treats here >
19. Tick & Flea Repellant & Treatment
Tick & Flea repellant is a must have item for your dog. These products protect your dog from those annoying bug bites. The treatment is waterproof and lasts for 30 days before you have to repeat. They are available is different sizes depending on the size of your dog.
20. Potty Patch Training Pad
Living in an apartment or you don't have a yard? This could be the answer to training your puppy with a dog litter box. made of synthetic grass material, they look real, no toxic and easy to clean.
21. Exercise Pen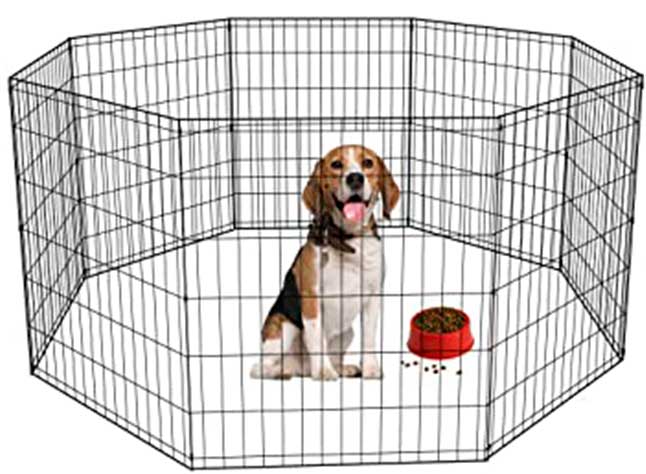 If you have a tiny yard or live in the city with little space for your dog to roam, then you could always consider an exercise pen. They are ideal to give your dog room to get some exercise, and fresh air.
They are easy to set up and take up very little space, and fold down for easy storage. They are not ideal for larger dogs, but are a great alternative if you are limited on space.
Although not an essential, if you have a bigger yard and more space you could consider a wireless dog fence. These safeguard your dog from wandering to far, and give your dog space to roam.
22. Dog Cooling Mats For Hot Days!
Phew! on those hot days when you can turn on the air conditioning, pour a cold drink or take a cold shower.
Your dog would like to cool down too!
These cool mats automatically recharges without electricity or refrigeration.
They use an activated gel technology, and are designed to absorb their body heat, and will help relieve joint pain.
The mat folds up for easy storage, and can be used in or outdoors. They use an activated gel technology.
In Conclusion
I've just listed items I have used in the past for my Beagle, Woody. I'm sure their are many other essentials that could be added to the list, but I found these the most important ones.
I hope this list is helpful, and gives you some idea of what is important for your dog.
---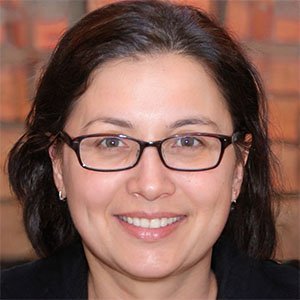 Sarah is the Senior Editor at Beagle Owner. An avid reader of crime novels, fashion lover, and walking her Beagle Woody.