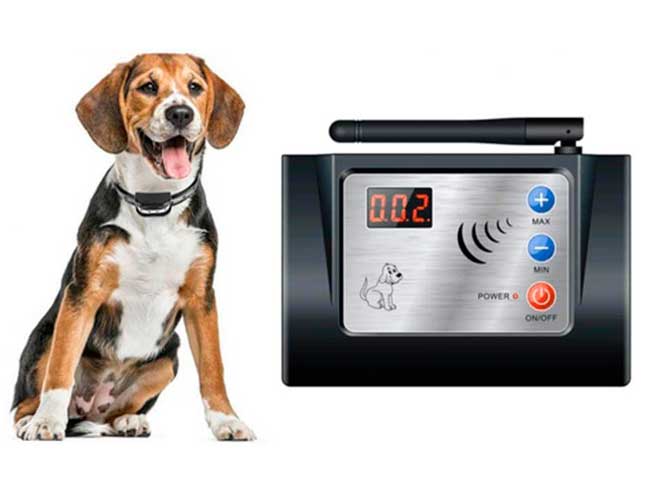 As a hound your Beagle is a mischievous breed, and will always be looking to adventure out of your yard area. They pick up a scent and before you know they could be out of sight.
It's important your Beagle is safe and secure outside of your home. So to stop any unwanted escapes a wireless fence system is a good idea.
In this article, I've reviewed some of what I consider are the best wireless dog fences available. Hopefully, if you are in need of a fence to keep your dog safe and secure, this article will help you come to the right decision.
What is a wireless dog fence?
Wireless dog fences have been around for over 40 years. Essentially a wireless dog fence works as an invisible barrier to stop your Beagle escaping from your yard.
It consists of a transmitter, boundary flags, chargers and a prong collar. All working as a system to keep your Beagle from escaping your yard.
Once your dog reaches the boundary the dog's collar will receive a gentle static pulse, beep or vibration, and discourage the dog from going any further.
What is a wired dog fence?
This is basically the same as a wireless fence system. The only real difference is that you have to bury the wires below ground, and you can customise the shape of the boundary. These systems tend to be cheaper, but take longer to set up.
Are wireless dog fences safe?
Dog fences are safe if set up correctly, they have been used for over 40 years.
A Beagle as you may know can take time to train, but once trained the dog will be free to roam freely, and is unlikely to wander out of the zone. You will also be free in the knowledge that your dog will escape.
If you own a stubborn dog, who has a mind of its own, you may find that it will take several attempts before he/she understands that they are not to leave the area.
Most systems have a auto shut off mode soon after they wander outside of the zone, this will protect the dog.
How do wireless dog fences work?
Quite simply a wireless dog fence works by setting a radius with a transmitter around your home, to which your dog cannot wander out of.
When the transmitter is activated you can set the distance you want the radius to be around your home.
More expensive devices can be set at a specific shape around your home. Giving you more flexibility, and is helpful if you have a boundary which is varied in size.
The PetSafe Stay+Play Wireless Fence, for example, has a radius of 105ft from the center of the transmitter.
Working with the transmitter is the collar which is attached around the dog's neck. When set up the transmitter will firstly make a beeping sound to warn the dog when he gets close to the boundary.
After this first warning, if the dog continues to move towards the boundary a small vibration is transmitted through the collar's prongs.
This is a safe way of keeping your Beagle inside the boundary and DOES NOT harm your dog. It's just a gentle reminder that he/she is too close to the boundary edge.
Depending on which brand you purchase, the pulse lasts around 15 to 30 seconds
The small vibration the dog feels is completely safe, as my boyfriend testifies, when I tried it on him!
A good friend of mine who owns a Beagle too has used one of these devices in the past after her dog wandered off one too many times, and said, not only was it completely safe but was grateful that such a thing existed.
The video below gives you a visual guide how these wireless fences work.
Portable wireless dog fence
Taking your dog with you on vacation can be great fun. Luckily some devices are designed to be portable and you can take them with you when you go camping or RV'ing.
Be sure to have a power source available while traveling with the base unit.
Do you need an invisible dog fence for your Beagle?
This devices are ideal if you have moved home or your Beagle is constantly escaping your yard.
As Beagle's are hounds they will always follow their nose with no regard to where they are or where their noses are telling them to go!
You may feel that you don't want to put such restrictions on your dog, or the idea of the collar is not something you feel happy about, which is understandable.
However, the thought of your beloved Beagle running away and being lost is I think a strong enough reason to buy one of these devices.
At least you have piece of mind and can relax knowing that your dog is not going to wander off from a safe area.
What to consider when buying a wireless dog fence
You will have to train the dog to understand and respect the boundary. By doing this your dog will become aware of where the boundary ends and will be less likely to test it.
Like any product, it's worth taking time to understand the instructions and spend time setting it up correctly.
Make sure you choose the right system for your home. Some of the systems work in a circle around your home, and these might not be suitable.
Although the wireless fence will contain your dog, it will not stop other dogs entering the area.
Why do I need a wireless dog fence?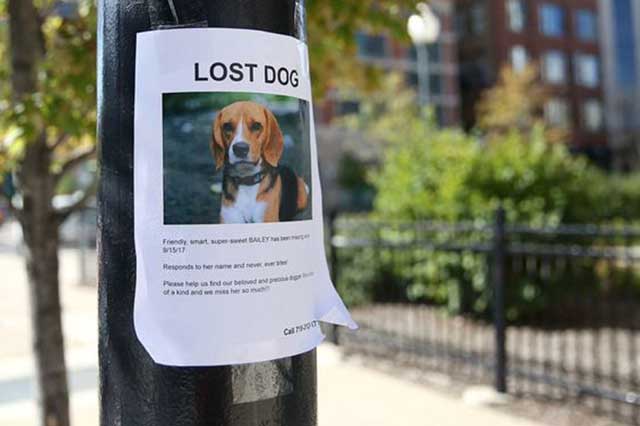 There is nothing worst than losing your precious pet. To avoid situations as in the photo above, then a wireless dog fence should be considered.
The great thing about wireless dog fences is that they can be used anywhere. So if you move home, you can take it with you and set it up at another location.
I finally purchased a wireless fence for my dog. After I set it up I got the flags out, and let my dog outside with the collar on. I had no problem and he worked it out straight away. He loves to run around and I don't have to worry. he's run off!
If your yard is not a standard shaped yard, then a wireless dog fence would be a great option to keep your dog safe.
A wireless dog fence may also be a great idea if you cannot secure your yard. This could be because of boundary issues, or neighbor restrictions, or just the cost of erecting a fence.
Exercise pens for small yards
If you have a tiny yard or live in the city with little space for your dog to roam, then you could always consider an exercise pen. They are ideal to give your dog room to get some exercise, and fresh air.
They are easy to set up and take up very little space, and fold down for easy storage. They are not ideal for larger dogs, but are a great alternative if you are limited on space.
Wireless fence Pros & Cons
Pros
Cons
They are adaptable and can be moved and set up at a new location easily.
It could take up to 2 months
to train your dog to
use this device.
The cost of a wireless system is less than the cost of installing a traditional fence.
As this system is not a physical barrier, this will not stop
anything coming in.
Your dog is far safer than a physical barrier
he can jump or dig under.
Your dog may like to roam
around and be frustrated
that he can't.
You don't have to build fences etc which can be expensive.
If you have a power outage some systems will not work. Check that the system as a backup pack.
OK! so if you think a wireless dog fence is for you, I've chosen 3 recommended dog fences that I believe will do the job!
Top 3 recommended dog fences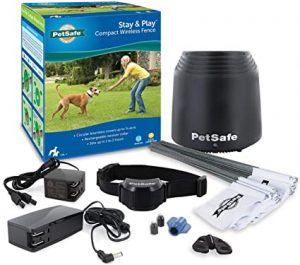 With a distance radius from 22ft – 105ft the Pet Safe & Play Dog & Cat Wireless Fence system covers a good-sized yard. You can also add further base transmitters to cover larger areas.
The system is wireless so you have no wires to bury, making an easy and quick system to set up.
You can adjust the level of correction for your dog using the 5 levels of static correction plus a tone-only mode.
Static-free reentry means if your pet wanders outside of the perimeter, they will not be corrected on their return.
The package comes with 50 flags to help train your dog where the boundary ends.
With access to a power supply, this system is portable and can be taken on vacation.
The waterproof collar & battery will last for 2 months on a 3-4 hour charge
If you own more than one dog or cat you can purchase additional collars to work on the same system.
The transmitter is multi-frequency will not interfere with your neighbor's system.
Or you can pair up with your neighbor's system which will mean your neighbor's pet can visit too.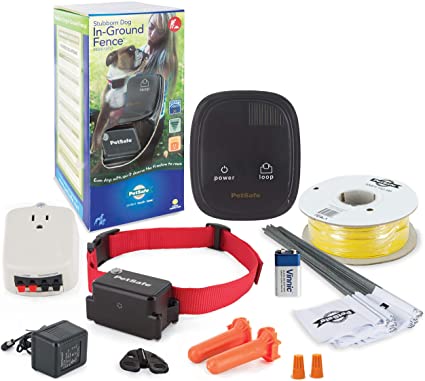 The wired system covers 1/3 of an acre with 500ft of wire, with additional wire you can cover up to 25-acres.
4 levels of static correction and a tone pulse vibration mode.
If your dog is partially or deaf this system has a vibration mode to help hearing-impaired dogs.
Takes 1-2 days to set up an in-ground system, and fits most yards.
Auto shut off if your pet wanders outside the boundary for more than 30 seconds.
The lightweight waterproof collar fits pets up to 8lbs and a neck size of 6-28″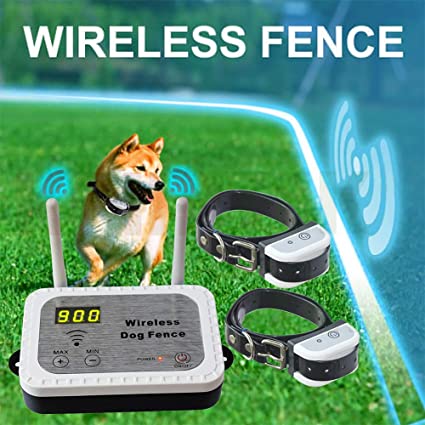 Mid-range wireless dog fence with 90 level adjustments at 10ft intervals.
Distance from 10ft – 900ft
Dual antenna transmission gives an improved signal, with a stable signal to the dog collar.
Rechargeable and waterproof receiver collar.
Static shock mode and vibration mode
Adjustable collar from 8-28″.
For dogs between 10-110lbs.
In Conclusion
I hope this article has been helpful and given you some insight into the Pros & Cons of a wireless dog fence.
And, we all know that it's not possible to keep an eye on your dog all of the time, and I know from past experience how unnerving it can for your pet to go missing even for just a short period of time.
So if you're looking to keep your dog close to home, these products are a great solution to keeping your dog safe.
---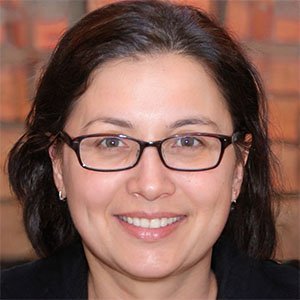 Sarah is the Senior Editor at Beagle Owner. An avid reader of crime novels, fashion lover, and walking her Beagle Woody.