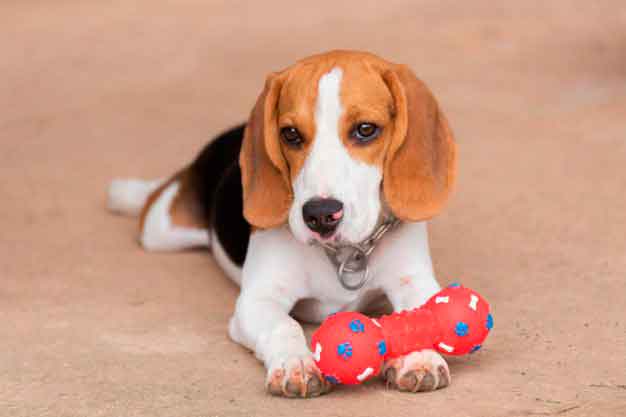 Keeping your Beagle entertained is very important for this smart dog. There are thousands of dog toys available, but a Beagle can be a little more demanding.
Let's take a look at some of the best toys for your Beagle
1. The SPOT Ethical Pet Interactive Seek-A-Treat shuffle bone toy puzzle
Dogs, and especially Beagles need to be stimulated or they get bored and will start to cause you problems.
This wooden puzzle will provide mental stimulation, physical and and mental exercise as your dog works out how to get a treat, and will help improve your Dog's IQ.
Beagles love to chew, and this sturdy wooden puzzle will stand up to anything your dog can throw at it!
We recommend this toy as it's great for training or just for him to play alone.
2. Pet IQ Intelligent Toy Smart Dog Puzzle
This toy is a clear winner when you are looking for a smart toy.
It's ideal for a beginner with a puppy. The treat dispenser puzzle is specially designed for training your puppy or young dog.
Using vibrant colours your dog will find this fun and stimulating, the dispenser will stop your dog from woofing down their food, and help with digestion.
Made from a non toxic durable material, it's resistant to wear and tear, and easy to clean.
The smart toy comes with grips to stop the puzzle from sliding around on the floor.
It is also worth noting that as your dog gets smart to the puzzle it may get used less and less, and other toys may be needed to keep them stimulated.
3. Wickedbone Smart Bone, Automatic & Interactive Toys for Dogs
Ok! we are going high-tech for toy number 3. This automatic intelligent toy, will keep your Beagle happy for hours.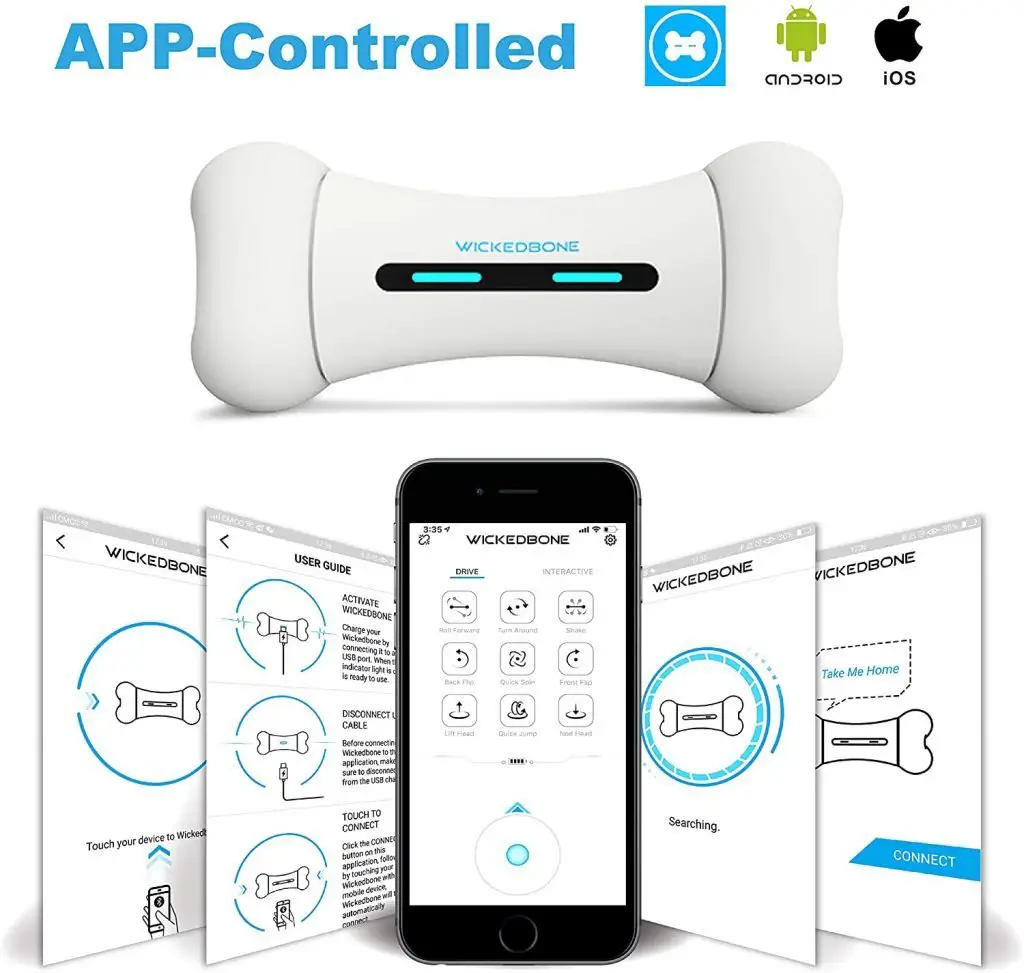 All dogs love to chew on a bone. Well this app controlled bone is a great way to interact with your dog, while he's having fun running after this high-tech bone.
Just pair it with bluetooth, and you're ready to go!
With the smart device you can relax on the sofa with the family, and play with your dog at the same time.
It works up to a distance of 30ft, and has a sleep mode when not in use.
Battery life only gets to about an hour, but that's more than enough time to tire out your dog. When the battery is flat just charge it up again and off you go.
It's been commented by some owners that their dog was initially frightened by the sight of this out of controlled chew bone, but they then become fascinated and won't leave it alone.
Check out the the video below
Wickedbone is made from FDA-food grade polycarbonate so is safe for all dogs. Note: The toy is not advisable if your dog is aggressive chewer.
It can be use indoors or outside on any surfaces.
One reviewer wrote:  I was really skeptical from the description because there's a lot of design and technology that needs to come together to make something ambitious like this. But it's all here, the people who made this have a real sense of humor!
4. ALLRIER Dog Chew Toys for Aggressive Chewers
This low-tech toy is not going to win any prizes for it's looks!
However, as a Beagle owner you know that they can chew and chew.
So this toy is going to save you some money on replacing some household objects.
Built for aggressive chewers this highly recommend chew toy is ideal for a training and teething for your puppy.
The chew toy fixes to the floor with a suction cup and can withstand up to around 100lb's of force.
Be sure to fix it to a smooth surface preferably the floor. You don't want your dog pulling over any furniture!
Made from 100% rubber this durable toy is not only to keep your dog from ruing your furniture. It's got some other great qualities.
The Allrier chew toy will help keep your dog's teeth clean and help with bad breath. Chewing on the rubber ball will help remove tartar which can lead to periodontitis.
The other great thing about this toy is that it will help your dog burn off any excess energy. Once they get their teeth into this toy they won't want to let go.
One Reviewer wrote: My dog destroys and eats every toy I have gotten her. I was looking for a good toy that would withstand her destruction and I believe I have a winner it's been easily over a week and she still can't destroy it!!! 
5. Outward Hound Hide-A-Squirrel Squeaky Puzzle Plush Dog Toy
This is a softer toy that may not look that interesting, but it's a great fun for your dog, and they're going to need some brain power to play with it.
The plush toy puzzle game comes with squirrels hidden in a tree trunk that squeak when removed. The interactive toy is a real brain teaser for your dog.
You can sit and watch your dog work out how to remove the squirrels from the tree, and when he's taken them out just put them back, and let him start again.
The toy comes in several sizes, so is ideal for any sized dog, and there is a hedgehog version if you prefer.
One reviewer wrote: The tree trunk itself also makes a great tug of war toy. We have had this product for more than three months now, and all of the parts have survived gruelling games of tug of war, fetch, as well as gentle nibbling and we have yet to have a single ripped seam, torn off limb, or damage of any kind.
In Conclusion
Stimulating your Beagle is not only beneficial for your dog, but also for you, and your family. Using these type's of smart toy's we've reviewed will help your dog be healthy in body and mind, and will be less likely to be destructive in your home.
Check Out Other Smart Dog Toys On Amazon >
---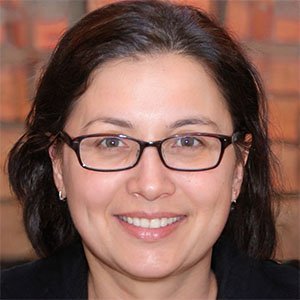 Sarah is the Senior Editor at Beagle Owner. An avid reader of crime novels, fashion lover, and walking her Beagle Woody.