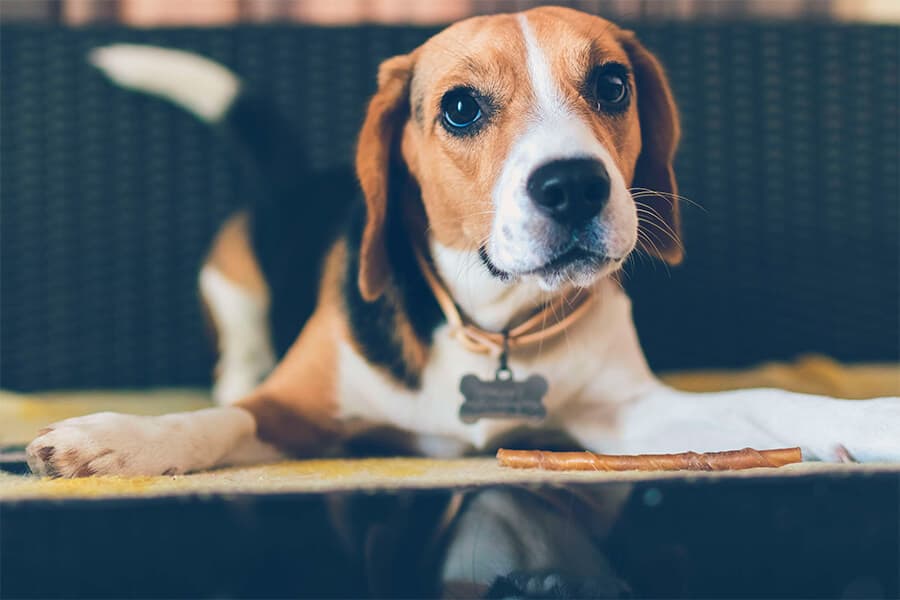 You're looking to purchase and home a Beagle, and why not! they have been in the top 5 breeds according to the AKC for many years. They make great family dogs and are great with kids.
If you're not sure where to start, this article is written for you. We take a look at the purchase cost and some of the best places to find your best new friend.
You have several choices on where to purchase your dog. You could also adopt a beagle for around $250 to $500. There are many websites that offer beagles for adoption and for sale.
Prices from a breeder can average anywhere between $800 to $1500. Be careful! there are some good and bad breeders.
With a Beagles life span of 12-15 years, averaging around 13.5 years, it's not just the initial cost that you have to think about. You will also have to take into consideration the ongoing care.  
ALWAYS AVOID PUPPY MILLS! They are set up as a money-making machine with no thought to the welfare of the dogs in their care. The puppies are treated poorly and are often hurt. This affects the puppies in such a way that they become unhealthy and aggressive.
So let's take a look at some of the places you could buy a beagle. The table below gives you a few options.
Rescue Centre
Location
Adoption Fees
Arizona Beagle Rescue
Phoenix, AZ
$125-$350
Beagle Rescue League, Inc.
Yardley, PA
under 6 months: $325
Over 6 months: $250
Cascade Beagle Rescue
Portland, OR
$295-$350
Colorado Beagle Rescue
Littleton, CO
Under 12 months: $300
1-5 years: $250
6-8 years: $225
9+ years: $125
Midwest Beagle Rescue,
Education & Welfare
Wadsworth, IL
Under 6 months: $250
6 months-7 years: $225
8+ years: $150
Northern California Beagle Rescue
Elk Grove, CA
$250-$300
SOS Beagles
Atco, NJ
$180
Tall Tails Beagle Rescue
Freeport, ME
$200
Tampa Bay Beagle Rescue
Tampa, FL
under 6 months: $400
6-24 months: $275
2-4 years: $200
4-7 years: $175
8+ years: $125
UK Rescue Centre
Location
Adoption Fees
National Rehoming Centre
Burton Upon Trent, Staffs
POA
Canadian Rescue Centre
Location
Adoption Fees
Beagle Paws Rescue
Goulds, NL
$100-250
1. Arizona Beagle Rescue
Arizona Beagle Rescue (AZBR) is a statewide 501(c)3 non-profit, all-volunteer animal welfare organization dedicated to saving homeless beagles through rescue efforts, adoption and education on the breed.
AZBR works in cooperation with animal shelters and humane agencies throughout AZ to reduce the euthanasia of adoptable animals by providing foster homes, veterinary services and training for all of the beagles in our care. AZBR offers breed specific resources and training referrals to promote lifelong relationships between beagles and their companions.
AZBR operates solely on donations and has no shelter of its own; instead, a statewide network of volunteers open their homes and hearts to provide foster care for rescued dogs until qualified, loving forever homes are found.
2. Beagle Rescue League
Beagle Rescue League, Inc.! We are an ALL VOLUNTEER 501(c)(3) non-profit organization dedicated to rescuing beagles, providing public education about the breed, and finding each dog in our program a wonderful forever home.
We are based out of Bucks County, Pennsylvania and our dogs come to us through both in-state and out-of-state shelters, as well as laboratory research facilities.