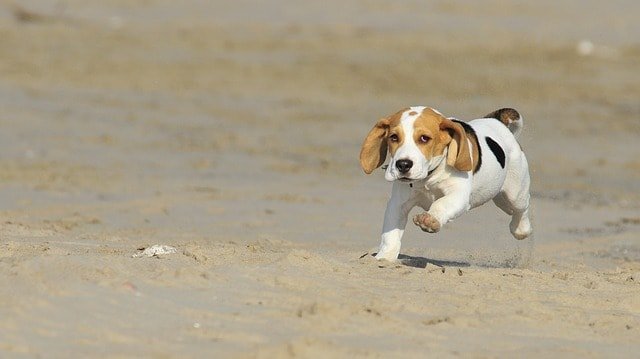 Where to find beagle puppies for sale
When the time comes you decide a Beagle is for you, then you will want to make sure that you purchase your pup from a reputable breeder.
Avoid backstreet breeders and pet stores, they are only trying to make money, and care little about the health and wellness of the dog.
When you're visiting a breeder, you need to look out for the following:
The puppies are happy and healthy
The breeders premises are clean
The Beagles are clean
The litters parents meet the breeds standard and are healthy
They only breed Beagles
The breeder is not evasive and will answer all your questions
The breeder should also be interested in you and your lifestyle, and is looking for out for their puppies welfare
When you are happy with the breeder and the puppy, you also need to check the breeder;
Is registered with the National Kennel Club or a Beagle club
Is happy to show you the dam and sire of the litter, if available
Will tell you the size of the original litter
Only breeds one litter per year if they one female
Will provide a refund if the dog cannot be registered, or in the first year becomes ill
Can provide the puppies medical information, and vet certificate
Provides any health issues you should be aware of
Provides an official document that includes up to 4 generations and the pedigree
Purchasing from a breeder can be expensive, but you will be able to sleep nights that your pup is genuine and you're less likely to have any health problems in the future.
If the breeder is reputable and can answer all your questions then you should be confident that you will have fewer costs going forward.
If you can get testimonials for the breeder from other owners, then this can also be assuring.
A great place to start is searching the AKC website (American Kennel Club). They a have a dedicated Beagle puppies for sale webpage.
You could also find a breeder locally by searching online.
Some websites that sell Beagle puppies include:
Choosing your dog from a registered breeder is the safest way to find a Beagle puppy.
What is the cost of a Beagle?
There is the initial cost of buying a Beagle, your going to have to think about caring for the dog like food insurance toys 
The cost of to buying one from a Beagle breeder can be around $800 – $1,500. This is dependant on the lineage of the dog.
According to adoptapet.com the average cost to adopt a Beagle is around $300 which is a great option, and you can give a Beagle a loving home.
Being popular dogs, and with limited supply, many smaller Beagle breeders will charge a premium.
Smaller breeders however, are less likely to less likely to be selling dogs for money, meaning the dogs will be better cared for, and be healthy.
Larger breeders can be just breeding for the money. So it's important you do your research on the breeder your thinking of buying from. Check the National Beagle Club Of America website to verify that the breeder is legit.
Beagle Breeders List
Since breeders are responsible for providing updates to their own contact information, some of the information may be outdated. 
The listing of a particular breeder does not in any way reflect or imply an endorsement or guarantee by the National Beagle Club of America, Inc. of the breeder, their dogs, their kennels or their business practices. This is for the buyer to ensure and the breeders to provide.
Adopting A Beagle
Adopting is another great way to own a Beagle. Not only are you saving the life of a Beagle, you are giving it a loving home.
As much as dogs make great pets, they can also become a burden to their owners. This isn't the dogs fault, just that their owners circumstances have changed. This could be financial or family issues.
Rescue centres can't always cope with the numbers of dogs coming through their doors, so they will sadly have to euthanize some.
Adopt From A Beagle Rescue
Giving a Beagle a second chance, is not only rewarding, it will give you a good feeling. These dogs need a loving home.
If your Beagle has been trained and well treated, then this is a win-win situation. A lot of the hard work of training will be already done, and the dog will be easily integrated into your home.
This isn't always the case, and the dog may have been mistreated and will need extra attention, but the rewards will be amazing.
Try and get as much information as possible from the rescue shelter about the Beagle's circumstances, the more information you have the better you will be able to decide if the dog is for you.
Just spending time with the dog you should be able to evaluate if you can bond. A rescue dog may have some issues but these can be overcome with some care and attention.
Be sure you can give the Beagle a loving home, it's not fair on them if after a few weeks you change your mind.
The Beagle Adoption Process
In order to adopt a Beagle you will need to fill out the appropriate forms. The rescue centre will also interview and screen you. This is normal practice, as they will want to decide if you will make a suitable owner.
There will be a cost involved and this will vary between rescue centres. However, this will be considerably less than from a breeder.
Beagle Rehoming Centres
Beagle Welfare have Beagles for rehoming all over the country.
Other rehoming centres are listed below.